Lego Art!!! →
Brazilian Touch... →
Tricky Thoughts...
This is a post that I blogged a while ago in an old blog… Just thought its worthy to repost it because it fits my situation quite well right now.. "Tricky Thoughts… I keep asking myself if life can get any more interesting than this. There is a point in life that everything comes together in a good and in a bad way messing it up with all of your plans and sometimes even with...
Tom Wesselmann's website... →
Pretty interesting website layout.. Worth to check it out!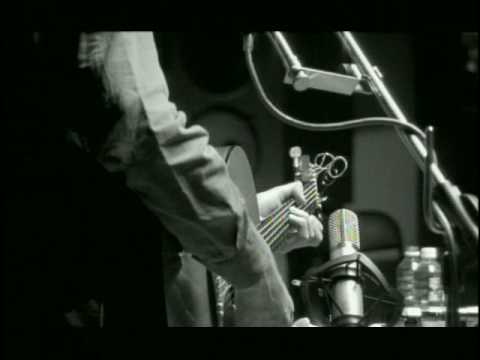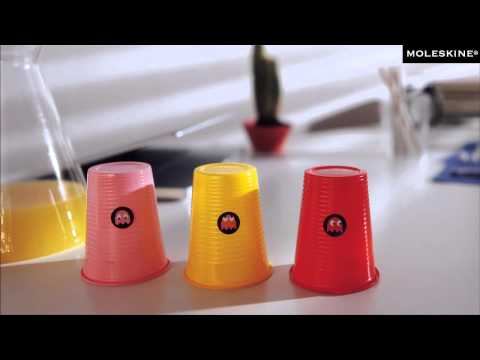 1 tag
1 tag
Grad show's Website... →
This is the website for my grad show.. I'll be graduating on Oct 26th and you guys are more than welcome to come out and check my work. Go under "Design Essentials" and look me up. Cheers!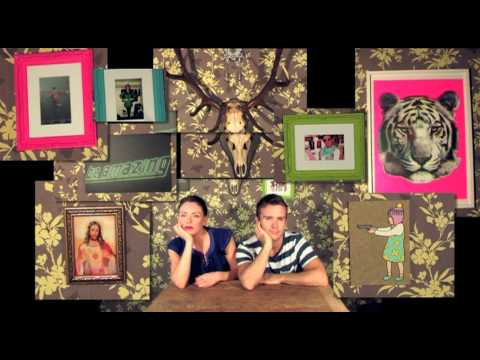 Pencil Sharpener
Awesome ways to sharpener your pencil. I'm super impressed with this!! Click on the picture to check out some other cool ideas. Absolutely amazing!!!
Nike Store - Tokyo
Ok, so this is probably one of the coolest store I have ever seen. The new Nike store in Tokyo, Japan shows a lot of creativity everywhere you look. They used running shoes in many different ways to decorate the store which makes it so unique. The whole design is gorgeous from the inside out. I think it was a great idea to display the shoes as art and as decoration and it's quite...
Cookies & Milk
This was a packaging project that I had to do for my packaging class. I decided to create a cookies package using typography only. I used different typefaces and I played quite a lot with them to get to the final result. And as I stated, "There is no better combination than cookies and milk".  
Cupcakes Website →
Cupcakes...
This week was my first week working at a really famous cupcake store here in Vancouver called "Cupcakes". They have a tv show called "Cupcake Girls" and they are going to shoot a couple of episodes in my store. It's been really tiring working for 7 hours serving cupcakes everyday but quite interesting because I get to see people from all over the world every single...
"Design is easy. All you do is stare at the screen until drops of blood form on..."
Artsy Party!
Hey guys, I just want to apologize for not posting anything here for the past week. This month is my last month in school so i've been pretty busy lately and also I got to organize my brand new office. I spent the last 3 days painting, cleaning, working and organizing things in my apartment cuz my roommate got to leave to study interior design in Austria so I got to redecorate his old room....
"It's really hard to design products by focus groups. A lot of times, people..."
Twenty Plus Four
I'm really happy to say that today, August 24th, Twentyplusfour is completing its first week on the web and it already had 141 visits from Canada, Brazil, United States, Philippines, Czech Republic, Norway, France, Austria and Belgium. To all of you thank you so much for all of your support!!! I couldn't be happier!! To show how much excited I am I decided to create a logo for...
What is your type?
This was a school project for my typography class and it is one of my favorites. We needed to create a magazine spread and we were free to choose whatever subject we wanted since it involved typography. I love how typography can be incorporated in so many different ways, therefore, I started to research about typographic portraits. There are some really nice ones out there but I decided to take a...
SMK's Website →
This is the website from the band whose music is in the Little Red Riding Hood video. I went to check them out and their music is really interesting. They are from Sweden and apparently everything started with a toy keyboard and from there they started creating their music. You can read some more about them on their website which is also quite cool. I love the colours and the illustrations. The...
"Good design is all about making other designers feel like idiots because that..."
Do you know SAM?
This was the headline for a school project that I did about the Seattle Art Museum. The intention of this project was to develop a poster for a client of our choice and one essential requirement was that our poster needed to be inspired by a design style. I chose "SAM" as my potential client because I think Seattle has a lot to offer in terms of art and design and every time I go there...
tumblrbot asked: WHAT IS YOUR FAVORITE INANIMATE OBJECT?
Bravo Air Logo
This is another school project and we got to design a logo for this fictitious airline called "Bravo Air". We were told that this company was sophisticated and that they offered great service at competitive prices. With that in mind I decided to design a very clean and simple logo that would illustrate the company's qualities. My first thought was not to use a bird on my logo...
Malaria No More Project
Malaria No More is a non-profit, non-governmental organization that is determined to end malaria in Africa. Their objective is to distribute mosquito nets, medicines and sprays to the population so they can protect themselves from the mosquito. I've heard about Malaria No More a couple of times in the media so I decided to research a little bit about them and to use them as inspiration for...
"Good design is a lot like clear thinking made visual. — Edward Tufte"